The whining/fits were bad this week! I'm hoping it was just a fluke and this is not what we're going to be dealing with from now on.
I didn't take any pictures with my camera this week, but I do have some phone pics.
We went to Gattitown on Thursday because we had a coupon for a free adult meal that was about to expire. They have a pretty good salad bar with lots of fruits and veggies..Caroline loves it. She also loves the game area.
We picked up Caroline's friend from daycare on Friday and they had fun playing in the playroom for a while before his mom picked him up.
We went to Sea World again yesterday and it was a mad house. We made the mistake of waiting to go to the water park until around 4 and there was an hour + wait. Caroline was cranky and it was hot so we just headed home.
Here are some pics from yesterday. My parents met us there.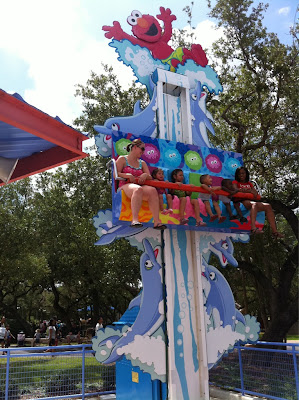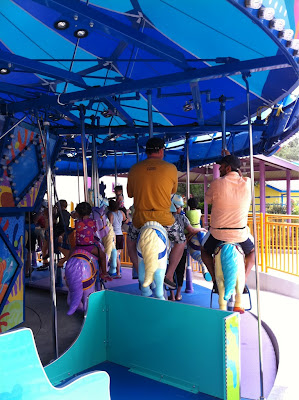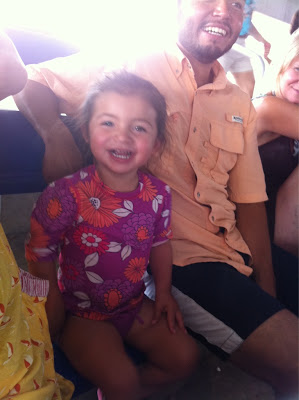 We're headed to the Kyle pool today. Caroline starts swimming lessons there this week. She's going to be busy for the next month with dance on Mondays and swimming on Wednesdays and Fridays. It should be fun.